12 Nov 2020
New 2021 dates confirmed for Egypt Defence Expo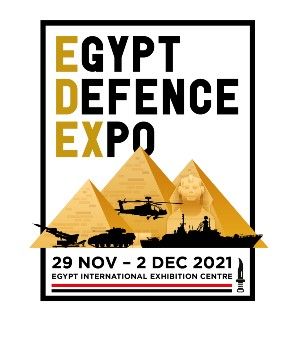 Cairo's defence and security event has announced new 2021 dates in order to maximise the attendance of key industry players and offer better visibility for exhibitors
Egypt Defence Expo (EDEX) has announced that the event will be postponed to 29th November – 2nd December 2021, as mobility across borders continues due to COVID-19. The decision has the endorsement and support of Ministry of Defence, Egyptian Armed Forces and the Ministry of Military Production in order to ensure the safety and wellbeing of the attendees and participants of the bi-annual international exhibition.
The second edition of EDEX was originally scheduled to take place in the period from 7th – 10th December 2020 at Egypt International Exhibition Centre and under the patronage of His Excellency, President Abdel Fattah El Sisi, The President of The Arab Republic of Egypt and The Supreme Commander of the Egyptian Armed Forces. The exhibition was anticipating more than 400 exhibitors from around the world to showcase the latest defence and military technologies across land, sea and air. The postponement of the event to 29th November – 2nd December 2021 promises for a higher international attendance whilst ensuring the safety and wellbeing of all attendees.
Managing Director, Clarion Defence & Security MEA, Thomas Gaunt stated, "The decision to postpone EDEX allows us to offer our international partners an equal opportunity to attend and take part in the safest possible way. The new dates support EDEX in its vision towards growth and remaining a world-class defence and security gathering."
Gaunt added that, Clarion Defence and Security, the world's largest organiser of defence and security events, would apply the maximum safety measurements while holding this event to ensure the safety and health of everyone. The exhibition organiser has developed advanced guidelines entitled "The All Secure Standard" that elaborately demonstrates the practices and steps that will be taken to provide the safest environment during the event.
- End -