14 Jun 2021
Over 500K tourists from 20 countries visited Egypt in April: Minister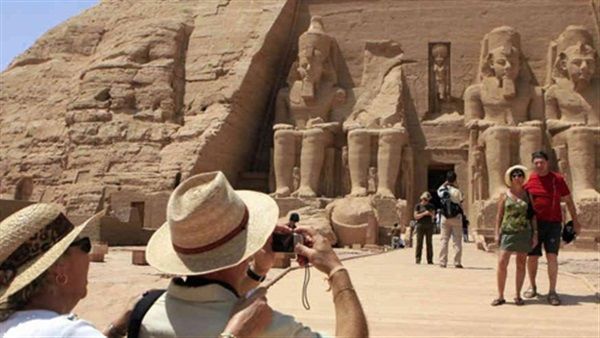 Egypt's Minister of Tourism and Antiquities Khaled al-Anany announced that 525,000 tourists from 20 countries visited Egypt during the month of April.
During an interview with Ahmed Moussa's on his show "Ala Massoulity" (On My Responsibility), Anany added that 300,000 tourists arrived in Egypt last year despite the coronavirus pandemic.
The minister said that the number of tourists coming to Egypt is constantly increasing, and the country is prepared with COVID-19 precautionary measures to keep tourists and Egyptians safe.
Anany mentioned that he was surprised by Britain's decision to deny travel from Egypt, especially after Cairo announced that it had vaccinated all tourism workers in South Sinai and the Red Sea.
He stressed that the Egyptian Foreign Ministry is working to clarify the facts about the travel restrictions with his British counterpart.
Anany noted that visitors have praised Egypt's precautionary measures against the virus.
The tourist occupancy rate in Sharm el-Sheikh is currently at 40 percent and will likely see an increase in Arab tourists room, he said.
The minister stressed that Egypt is ready to receive tourists from all over the world, pointing out that there are currently tourists from countries like Ukraine, Kazakhstan, and Belarus. He also pointed out Egypt's infrastructure projects and the role they will have in changing tourism.
He called Egypt's beaches among the best tourist destinations in the world, referencing a study that found the Red Sea beaches to be most resistant to climate change.