27 Jun 2021
Sisi makes historic visit to Iraq, promises full cooperation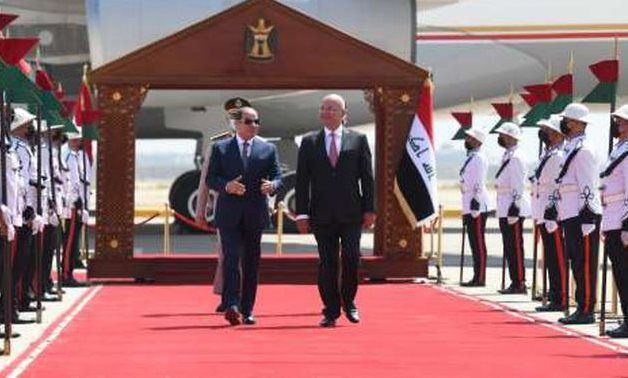 CAIRO - 27 June 2021: President Abdel Fattah el-Sisi made a historic visit to Baghdad on Saturday, where he emphasized Egypt's support for Iraq's unity and integrity and to reclaim its central role in the region.


According to the spokesperson of the Egyptian presidency, Sisi highlighted the Egyptian people's respect for the Iraq and its civilization and history. He added that the government will work in enhancing cooperation on all levels and in all fields, besides the tripartite cooperation with Jordan.

He also stressed Egypt's readiness to assist Iraq in restoring stability and security alongside its national role in the Arab world.

The Egyptian President met with the Iraqi parliament speaker Mohamed al-Halbousi. The latter said he looks forward to all kinds of cooperation with Egypt, including parliamentary cooperation.

Sisi was received earlier by Iraqi President Burhum Saleh and Prime Minister Mustafa al-Kadhimi in a high profile reception.