20 Mar 2021
US Central Command official visits Egypt to discuss bilateral defence relations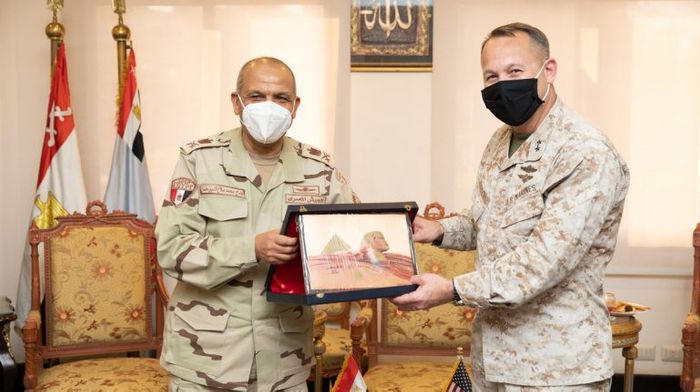 Major General Scott Benedict, the US Central Command's Director for Strategy, Plans, and Policy, visited Egypt from 17 to 19 March, to discuss bilateral defence relations.
During his visit, Benedict met with senior Egyptian officials, including Major General Mohamed Salah, Assistant Minister of Defence for Foreign Relations, and Major General Osama Ezzat, the Egyptian Armament Authority Director. Benedict also visited the Inshas Air Force Base in Sharqeya governorate.
In his meetings with senior Egyptian military officials, Benedict discussed shared security concerns, and agreed that the strategic nature of the US-Egypt defence relationship makes it critical for regional security and stability.
"We work closely with our strategic partner Egypt on a number of fronts, from counter-terrorism to the security of the Suez," He said, "I appreciated the opportunity to meet with Egyptian officials to advance progress on our shared strategic goals."
During the visit, Benedict also met with the US Ambassador to Egypt Jonathan Cohen, and other members of the US Embassy staff.