17 Aug 2021
U.S. Hails Egypt's Constructive Role as Defense Partner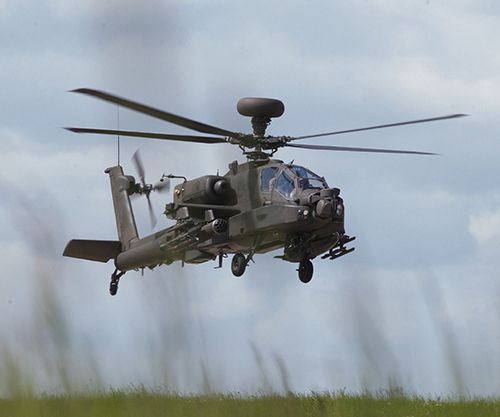 The U.S. administration of President Joe Biden said Egypt is a constructive defense partner during a Senate hearing regarding the US aid to Egypt on Tuesday.
Officials from the U.S. State Department and Pentagon said that Biden has made human rights a priority in talks with Egypt, Daily News Egypt reported.
U.S. Deputy Assistant Secretary of Defense Dana Stroul said that Egypt has legitimate security concerns. "Security assistance to Egypt is a critical tool in supporting those needs," she continued.
She added that the Biden administration views Egypt's role as constructive when it comes to border security, Libya, Grand Ethiopian Renaissance Dam (GERD), and Gaza conflict.
Stroul also praised Egypt for agreeing to devote its own funds - not just part of its $1.3billion in annual U.S. security aid - to upgrade its Apache helicopters.
Similarly, Deputy Assistant Secretary of State for Regional Security in the Bureau of Political-Military Affairs Mira Resnick said that Egypt remains a vital security partner as evidenced by the Egyptian President's success in reaching a ceasefire in Gaza.
In May 2020, the U.S. State Department has made a determination approving a possible Foreign Military Sale to the Government of Egypt to refurbish forty-three (43) AH-64E Apache attack helicopters (photo) for an estimated cost of $2.3 billion.
In November 2018, the U.S. Department of State also approved a potential $1 billion sale to Egypt of 10 Apache AH-64E helicopters and related equipment.
In September 2018, the U.S. approved a possible sale to Egypt of 56,000 tank rounds for operations against ISIS at an estimated cost of $201 million.