15 Feb 2017
WiSPR Supply for BOXER Infantry Fighting Vehicle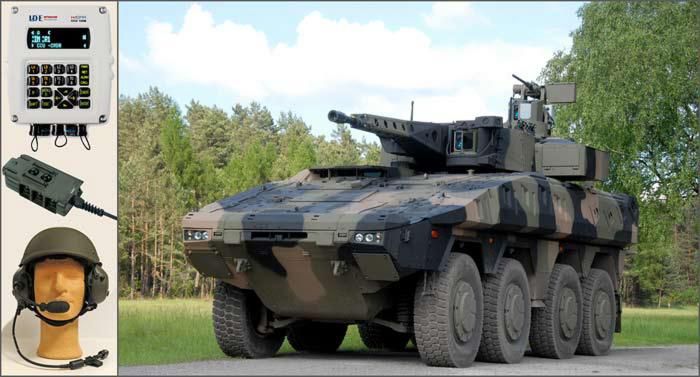 IDE (INTRACOM Defense Electronics) signed a 2.0 Million Euro contract with Krauss-Maffei Wegmann (KMW) for the supply of WiSPR Intercommunication Systems to equip the BOXER Infantry Fighting Vehicle for the international market. WiSPR system deliveries are planned to be completed in 24 months.

BOXER is a new generation, advanced Multi-Role Armored Vehicle (MRAV), which provides increased crew protection, modularity and mobility, adopting the latest technologies for its operational performance.

WiSPR is a state-of-the-art digital intercommunication system for military vehicles and renowned for its leading performance in vehicular noise reduction, crew safety and versatile system architecture, adaptable to a variety of operational requirements of the contemporary digital battlefield.